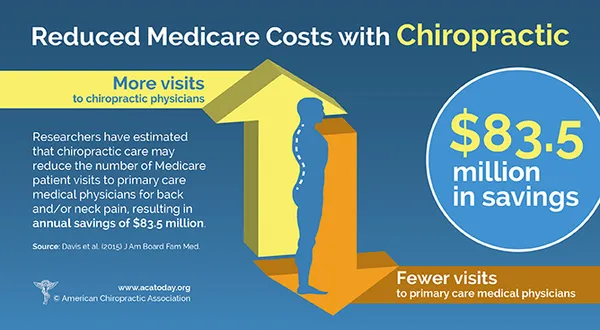 St. Peters Chiropractor Helps Patients Heal Following a Sports Injury or Auto Accident Injury

Welcome to James Chiropractic in St. Peters, Missouri. If you are recovering from an auto accident injury or sports injury or struggling with neck and back pain, our wellness team is here to help! Our St. Peters chiropractor, Dr. Quinn James, has been helping patients safely recover from injuries and manage pain for over 11 years. In addition to chiropractic adjustments, we provide natural pain relief, acupuncture, rehabilitation, auto accident injury treatments, as well as nutrition and weight loss advice.
Dr. Quinn James follows in the footsteps of his father, Dr. Richard D. James who founded James Chiropractic in 1979. The father-son team practiced together for 10 years until Dr. Rick's passing away in 2010. Today, Dr. Quinn is proud to continue his father's legacy, providing state-of-the-art chiropractic adjustments with the personal attention and family-oriented care that was his father's hallmark.

Natural Pain Management for Neck Pain, Back Pain, Headaches, Whiplash, Tendonitis and More
James Chiropractic helps patients recover from a sports injury, auto accident injury or personal injury by focusing on the underlying cause of pain. Unlike traditional medical care, our St. Peters chiropractor does not use prescription painkillers to mask pain. Instead, Dr. James focuses on the underlying cause of your neck pain, back pain and headaches. Pain is typically symptomatic of a misalignment of the musculoskeletal system. Trauma from an injury, such as whiplash, or natural wear and tear over time, may result in spinal damage or a soft tissue injury. Adjustment is a safe and non-invasive treatment that can restore motion to the body, relieving pain and reducing the risk for future injury and illness.
Our wellness team believes that good health begins from the ground up. If your feet are in pain, this affects your entire body. Plantar fasciitis, a painful swelling of the tissue in the feet, is the most common cause of heel pain. When pain medications fail, however, many individuals are left believing that invasive surgery is the only option. We believe there is a better, safer way to get you back on your feet. Our St. Peters chiropractor is fully experienced managing plantar fasciitis through adjustments, and complementary therapies like acupuncture can also provide pain relief.

Dr. James is also a certified acupuncturist. Acupuncture, based on the ancient Chinese healing art, uses thin needles to stimulate pressure points in the body. This therapy helps the body to regain proper internal balance and promotes internal healing. Many of our patients combine these treatments with chiropractic adjustments to speed healing and enhance pain relief.

St. Peters chiropractic patients choose James Chiropractic because of our approach to whole body wellness. We have a genuine concern for your well-being and recognize that each patient has unique wellness needs. Our goal is to create a customized treatment program that corrects the underlying cause of your pain and injury while promoting long-term health.

Our St. Peters chiropractic practice is conveniently located to serve the St. Charles, Cottleville, Weldon Spring, O'Fallon and Lake St. Louis communities. Whether you are struggling with tendonitis from a sports injury or back pain from an auto accident injury, relief is just a phone call away. Schedule your appointment today by calling 636-441-9240!