Pain Relief for Auto Accidents, Sports Injury,
Back Pain and Headaches

Tired of sitting on the sidelines waiting to recover from a sports injury? Has an auto accident injury left you with chronic neck pain, back pain or headaches? Are you searching for a safe and effective alternative to prescription painkillers? Then you have come to the right place! At James Chiropractic, your St. Peters chiropractic center, our wellness team use natural, non-invasive treatments to manage pain and help your body heal. Our chiropractor and acupuncturist, Dr. Quinn James, has helped hundreds of St. Peters chiropractic patients heal following a sports injury or auto accident injury - and he can help you, too!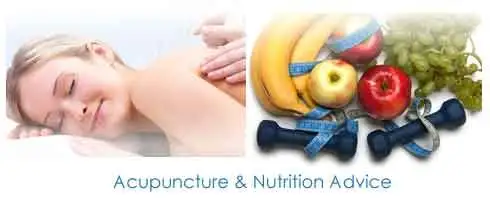 Pain Relief and Faster Healing with St. Peters Chiropractic Care
Our treatments include chiropractic adjustment, the active release technique, acupuncture, rehabilitation therapy, wellness lifestyle advice and spinal & postural screenings. These natural techniques are effective for treating a number of conditions, including tendonitis, neck and back pain, migraines and plantar fasciitis. Our goal is to not only help you recover from an injury, but it is also to maximize your overall health through whole body wellness. Our approach to chiropractic treatment embraces the entire body. Rather than "covering up" your pain symptoms with medication or relying on risky, invasive surgery, we focus on healing your body from within. When you first visit our wellness center, our St. Peters chiropractor, Dr. Quinn James will complete a full-body diagnostic physical to determine the extent of your injuries. Many patients are surprised to learn that pain in one part of the body may be related to a musculoskeletal injury in a different part. For example, a herniated disc in the lower back can compress the sciatic nerve, leading to pain in the lower back as well as in the legs and buttocks. Many of our St. Peters chiropractic patients are struggling with whiplash due to an auto accident injury. Whiplash can cause serious, traumatic damage to the cervical spine, leading to headaches, neck pain and difficulty with concentration. Dr. Quinn James is certified in whiplash and brain injury traumatology. His adjustments restore motion to the cervical spine, allowing the soft tissues to heal while also reducing pain. Dr. Richard James, the father of our current St Peters chiropractor, opened James Chiropractic in January 1979. After graduating from Logan College of Chiropractic, Dr. Quinn James joined his father at the practice in 2000. The father-son team practiced together for 10 years until Dr. Rick passed away in 2010. Today, Dr. Quinn James continues his father's legacy, offering personal, family-oriented care that helps patients heal naturally without medication or surgery. Dr. Quinn James was chosen as the Missouri State Chiropractors Association's "Chiropractor of the Year" in 2008 and from the moment you enter our practice, it's easy to see why. Our entire wellness team has a genuine concern for your well-being and health. We recognize that each patient has unique wellness needs and design individualized treatment programs that combine adjustments with complementary therapies, such as acupuncture, to speed healing. Whether you suffer from back pain, plantar fasciitis, a sports injury or tendonitis, our St. Peters chiropractor can help relieve your pain and get you back on the road to good health. Schedule your diagnostic appointment today by calling 636-441-9240!